F3016 Bollards an Ideal Solution for Outdoor Seating Protection During COVID-19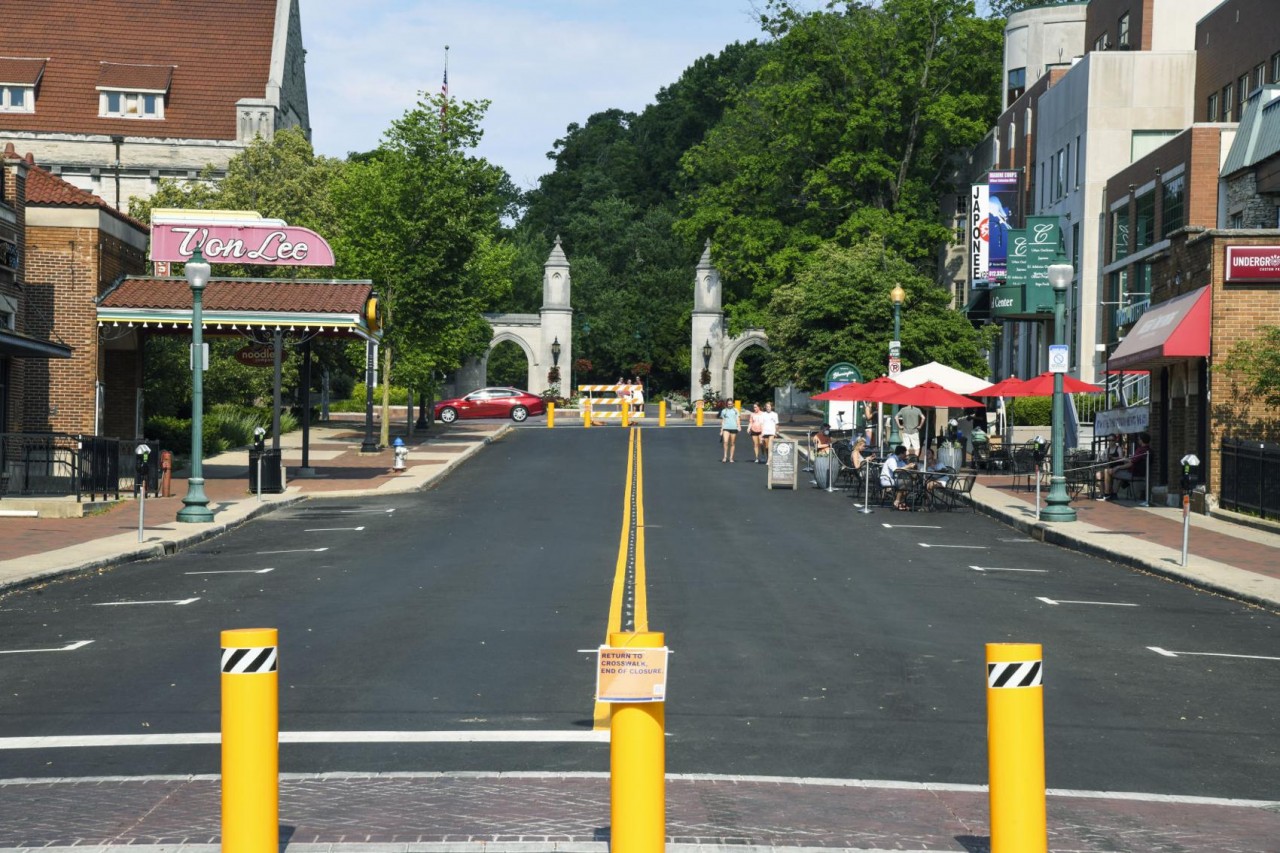 When the COVID-19 pandemic began and businesses and restaraunts began to close, many wondered what life would look like in a new "normal." Over time it became apparent that the best way to return the dining experience to normal was to move dining to outdoor seating areas. In many instances those outdoor seating areas didn't exist.....so cities and towns like Bloomington, Indiana got creative. Allowing their local establishments to move seating areas out onto the sidewalk and even the street solved one problem, but created another; patrons now needed to be protected from vehicular traffic. ASTM F3016 crash tested removable bollards provided an ideal solution for these crazy times. Indicated for a 20 MPH impact, the crash tested bollards that were selected enabled the City of Bloomington to close off streets to vehicular traffic while allowing pedestrians through on foot to access shops and restaurants and feel safe while doing so. The removable bollards functionality will allow these to be removed for normal traffic when indoor dining returns and allow them to be re-deployed for festivals, farmers markets and special events of almost any kind.
ASTM F3016 bollards are available in a variety of finishes and strengths, based on protections needs, aesthetic requirements, durability requirements and ease of deployment. Fixed and removable bollards options are also available. For more information visit www.bollardwarehouse.com
Stay Informed
When you subscribe to the blog, we will send you an e-mail when there are new updates on the site so you wouldn't miss them.