Bollards Provide Protection from Unwanted Vehicle Intrusion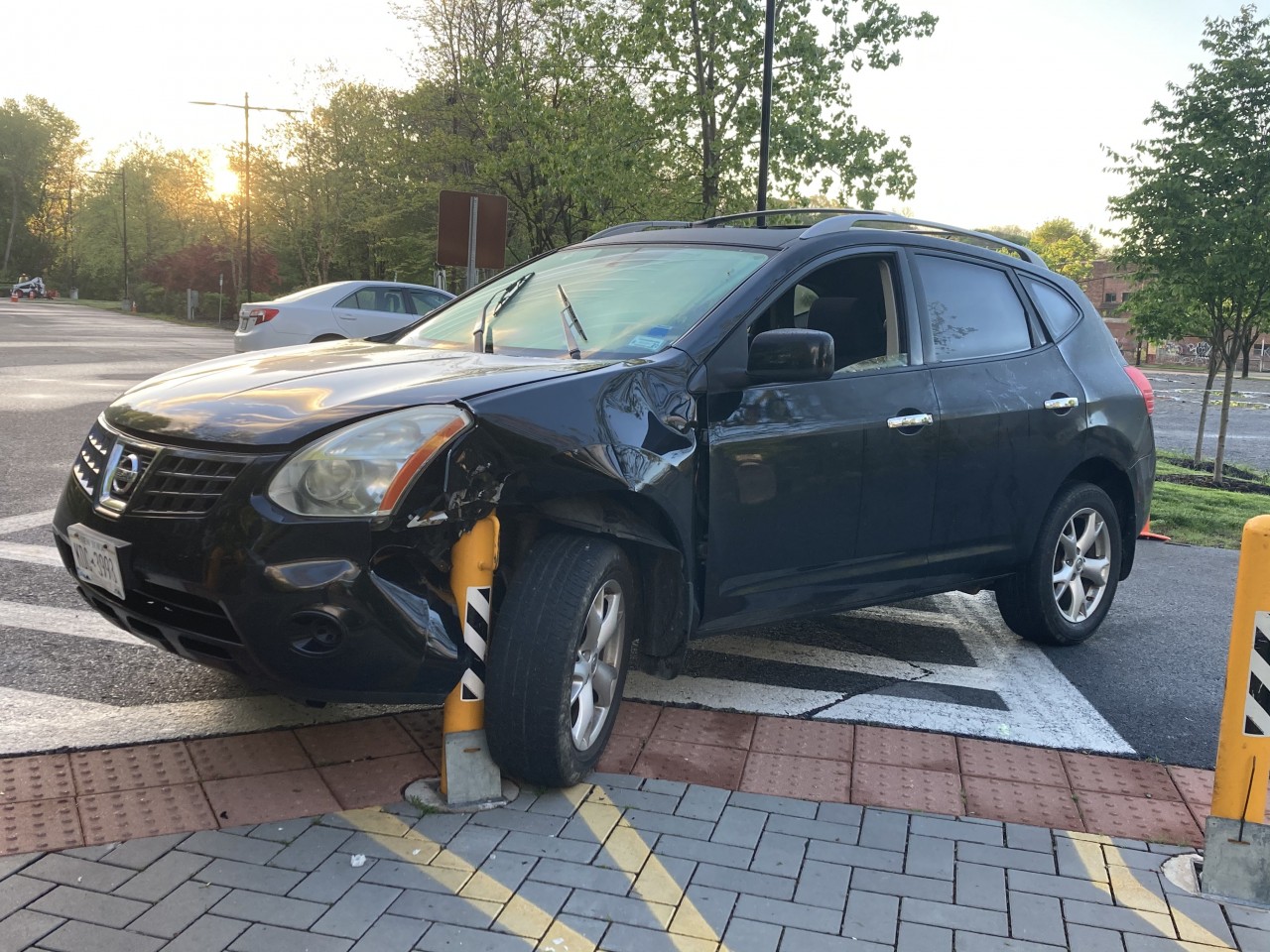 Removable bollards provide an ideal solution to protect pedestrian areas from unauthorized and potentially dangerous vehicular traffic, while at the same time allowing pedestrians to move freely through the area. Removable security bollards also enable authorized end users the ability to remove the steel posts in the event an emergency or maintenance vehicle needs access to a given area.
In the instance depicted above, and errant vehicle struck a 4.5" OD removable bollard, causing significant damage to the vehicle, but keeping the vehicle entirely out of the protected zone. The model featured in the photo above is TrafficGuard®, Inc. model TL1004L. Security posts come in a variety of sizes and strengths. 4.5" OD removable bollards are very common for low speed applications as they combine some stopping power in conjunction with a reasonable post weight that makes it easier for the end user to remove and replace the steel posts. The TL1004L is an unrated removable bollard that is used in 'best practice' situations where some security is desired but stopping a vehicle in its tracks may not be imperative. Untested bollards can be very effective in deterring vehicles and often, as in the case above will stop a vehicle.
For applications where higher security is required, users can go up in size and may potentially want to consider a crash rated solution to ensure vehicles do not enter the protected zone. Crash rated bollards are tested to one of a number of standards, including ASTM F3016. When searching for a crash tested removable bollard, it is important to verify that testing was conducted at an accredited testing agency, evidenced by a test report produced by the agency. This report will detail materials used in both the bollard and the footing, the surrounding conditions the footing was installed in, the penetration of the test vehicle and much more.
Stay Informed
When you subscribe to the blog, we will send you an e-mail when there are new updates on the site so you wouldn't miss them.